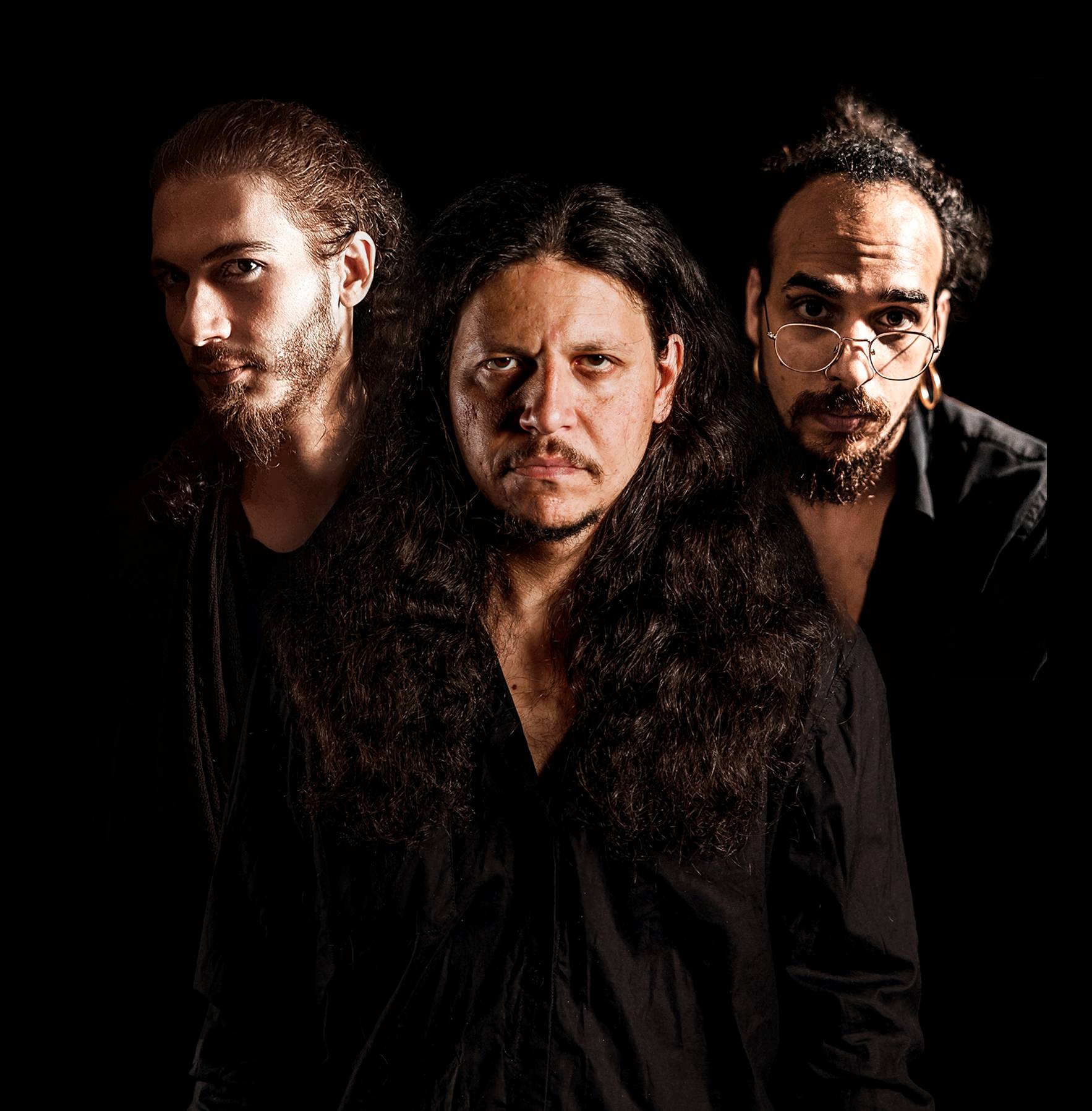 Seventh Station is a progressive metal band based in Slovenia that has just released their second album "Heal the Unhealed". The record is an international effort – rehearsed and recorded through five different studios in three continents ranging from the United States, Slovenia, and Turkey. A new level of musicality and artistic expression blends magnificent sweeps, heavy riffs, and intricate melodies together, creating an eclectic proggy frame for personal topics. They now have a music video for their single "Unspoken Thoughts".
The band describes the sound of the album, as the sound of a panic attack, and a progressive assault on the ears, very much for the open-minded, and not at all for the weak-hearted. Musically, this album commands that the listener elects to take the long path rather than seek instant gratification and it promises to be very satisfying for those who manage to go through the entire orchard. The band comments on the single "Unspoken Thoughts":
"Unspoken Thoughts" is the opening track of the record, setting the tone and the general mood. Its form is unusually close to a regular song form for us, in terms of the structure of sections. It is also the first music video production we shot, taking place in three different countries (Slovenia, Turkey, and Israel). It is the first time we see all the band members performing in a music video and playing their instruments. The song talks about unresolved and unprocessed things one keeps inside and how eventually it explodes in a shattering way."
Guitarist Dmitri Alperovich shares that he always feels like there's a lot of room for exploration in both writing and composition, and approaches the tracks not as songs, but rather as classical music forms. It was only natural for him to blend these two different disciplines together – from a strictly classical music approach into the progressive metal where they keep reinventing the rules.
"Unspoken Thoughts" is recommended for fans of Pain of Salvation, Frank Zappa, and Dream Theater and can be seen and heard via its video premiere on TheCirclePit – youtu.be/blLWRyeZ7QM
"Heal The Unhealed" is available at the following links: Seventh-station.com (CD, Vinyl), Spotify.
Music Video – All Hail the Moustache – youtu.be/-upgWRhKqz0
Music Video – The Heart of a Nation (Nadia) – youtu.be/q8dbzZbTHgY
Music Video – The Ruthless Koba (Studio Version) – youtu.be/mcVnIpq4oS8
Tour Dates:
08.12 – Club Wakum – Graz, Austria
09.12 – Orto Bar – Ljubljana, Slovenia
10.12 – Hard Place – Zagreb, Croatia
Track Listing:
1. Unspoken Thoughts (07:37)
2. Seven Digits (07:36)
3. The Heart of a Nation (Nadia) (12:27)
4. The Ruthless Koba (05:19)
5. All Hail the Moustache (12:04)
6. A Final Bow (13:41)
Album Length: 58:47
Album Recording and Live Band Lineup:
– Dmitri Alperovich – Guitar
– Eren Basbug – Keyboards
– Davidavi Dolev – Vocals
– Jure Lopatic – Bass
– Grega Plamberger – Drums and Percussion
For more info:
Facebook.com/SeventhStation
Instagram.com/seventhstationofficial