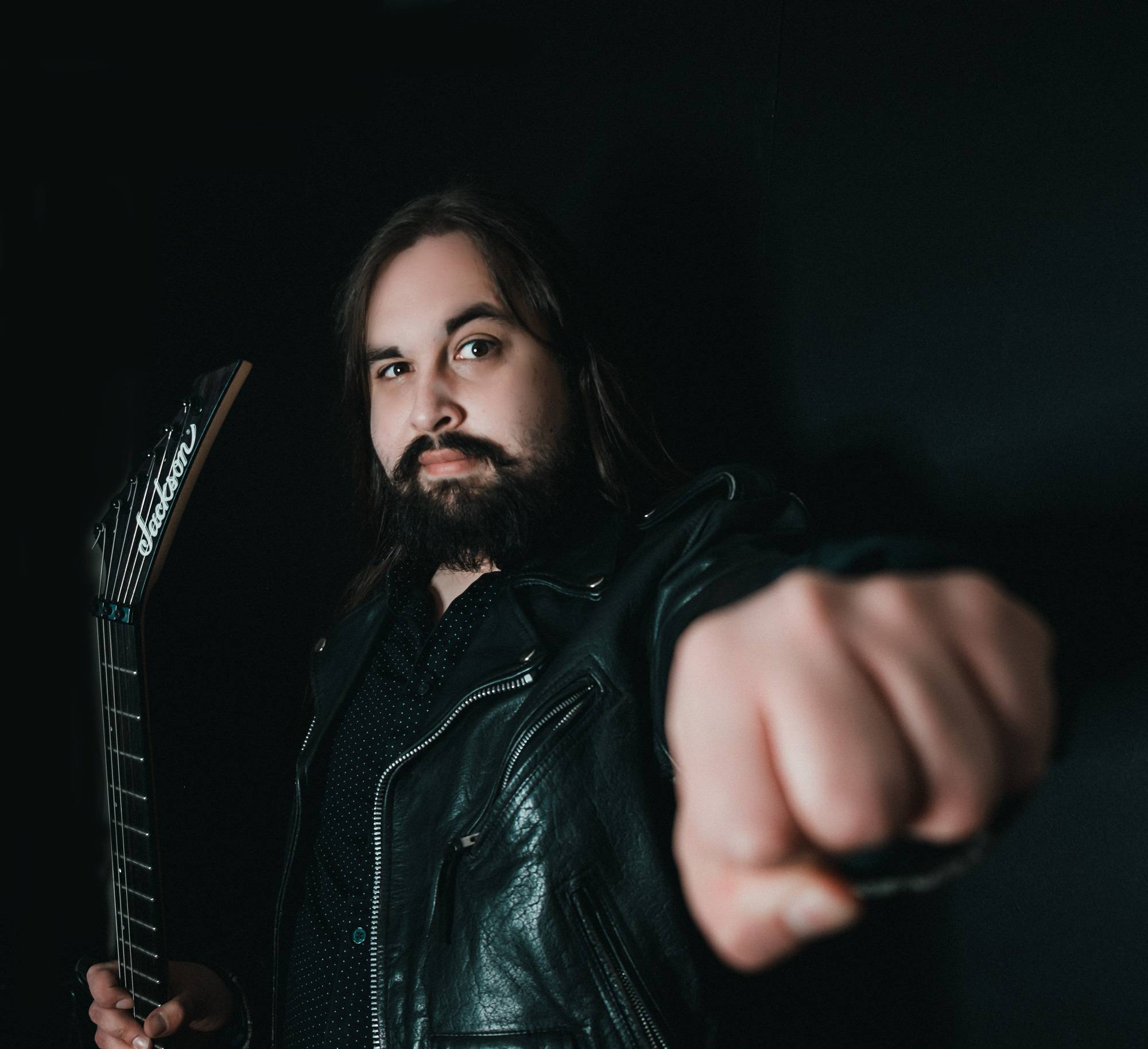 Driven by a passion for dark brutal music and the desire to have full creative control, Toronto's Ric Galvez created his one-man project Malice Divine. It allows him to weave extreme black metal together with his interests such as the paranormal, spirituality, and psychology along with lived experiences. The debut self-titled able was released in 2021 and now that is being followed up with "Everlasting Ascendancy", a dynamic experience that is more aggressive than the first, especially in the vocal delivery, but there is still plenty of melody and catchiness to be found within. Galvez shares his excitement for the record:
"I am incredibly excited to finally have the sophomore Malice Divine album "Everlasting Ascendancy" released into the world! With this album, I am aiming to have the listener feel empowered and inspired to go after what they want in life and not settle for less. I poured my heart and soul into this album, which will be apparent both musically and lyrically. Despite the music obviously being extreme metal, that doesn't stop me from writing about very personal matters. A lot of the songs on this album have complex song structures, but there is also a lot of catchiness and melody to make this album a very memorable listen, nonetheless. All in all, I am incredibly proud of this album, and I can't wait for everyone to hear it!"
The message of Malice Divine is one of empowerment and that message can be found throughout all eight tracks on "Everlasting Ascendancy" in some shape or form. According to Galvez, there is plenty of melodies to be found within the classical guitar sections, which is a major part of Malice Divine's sound. The solos on this album are even more virtuosic than before as well. Lyrically the album explores themes such as the paranormal, revenge, determination, spirituality, and reclamation. Two of the eight songs on this album are quite old, even older than most of the music on the self-titled debut album.
Recommended for fans of Dissection, Immortal, Skeletonwitch, and Watain, "Everlasting Ascendancy" comes out on January 27, 2023.
Album Trailer – youtu.be/HtpTgxAtE68
Pre-Save the album here: distrokid.com/hyperfollow/malicedivine/everlasting-ascendancy-2
Pre-Save the single Silenced Judgement, to be released December 16th, 2022: distrokid.com/hyperfollow/malicedivine/silenced-judgement-2
Pre-Save the single / title track Everlasting Ascendancy, to be released January 6th, 2023: distrokid.com/hyperfollow/malicedivine/everlasting-ascendancy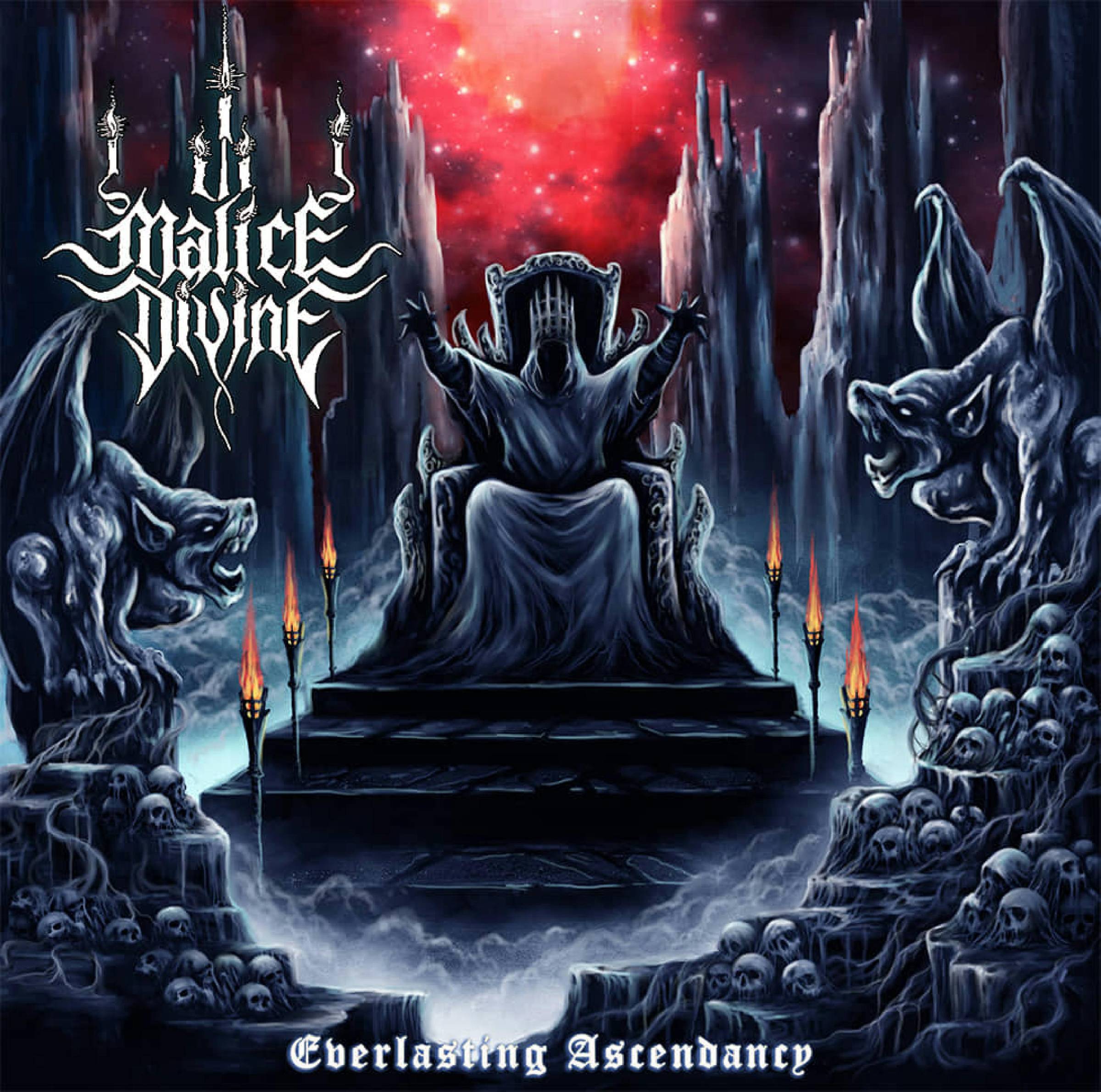 Track Listing:
1. Silenced Judgement (4:10)
2. Apparitions Of Conquest (8:22)
3. Usurping The Paragon (6:07)
4. At One With Infinity (6:06)
5. Parasitic Demons (5:39)
6. Reclaimed Strength (5:31)
7. Illusions Of Fragmentation (8:39)
8. Everlasting Ascendancy (8:10)
Album Length: 52:44
Album Recording Credits:
• All songs performed by: Malice Divine
• All songs written by: Ric Galvez
• Produced by: Tyler Williams
• Mixed by: Tyler Williams
• Mastered by: Jamie King
• Album Artwork by: Eka Saputra (Psychopart)
• Canadian Content (MAPL)
Album Band Lineup:
Ric Galvez – Vocals/Guitars/Bass
Dylan Gowan – Drums (Session)
For more info: Facebook.com/malicedivineband | Youtube.com/malicedivine | Instagram.com/malicedivineofficial