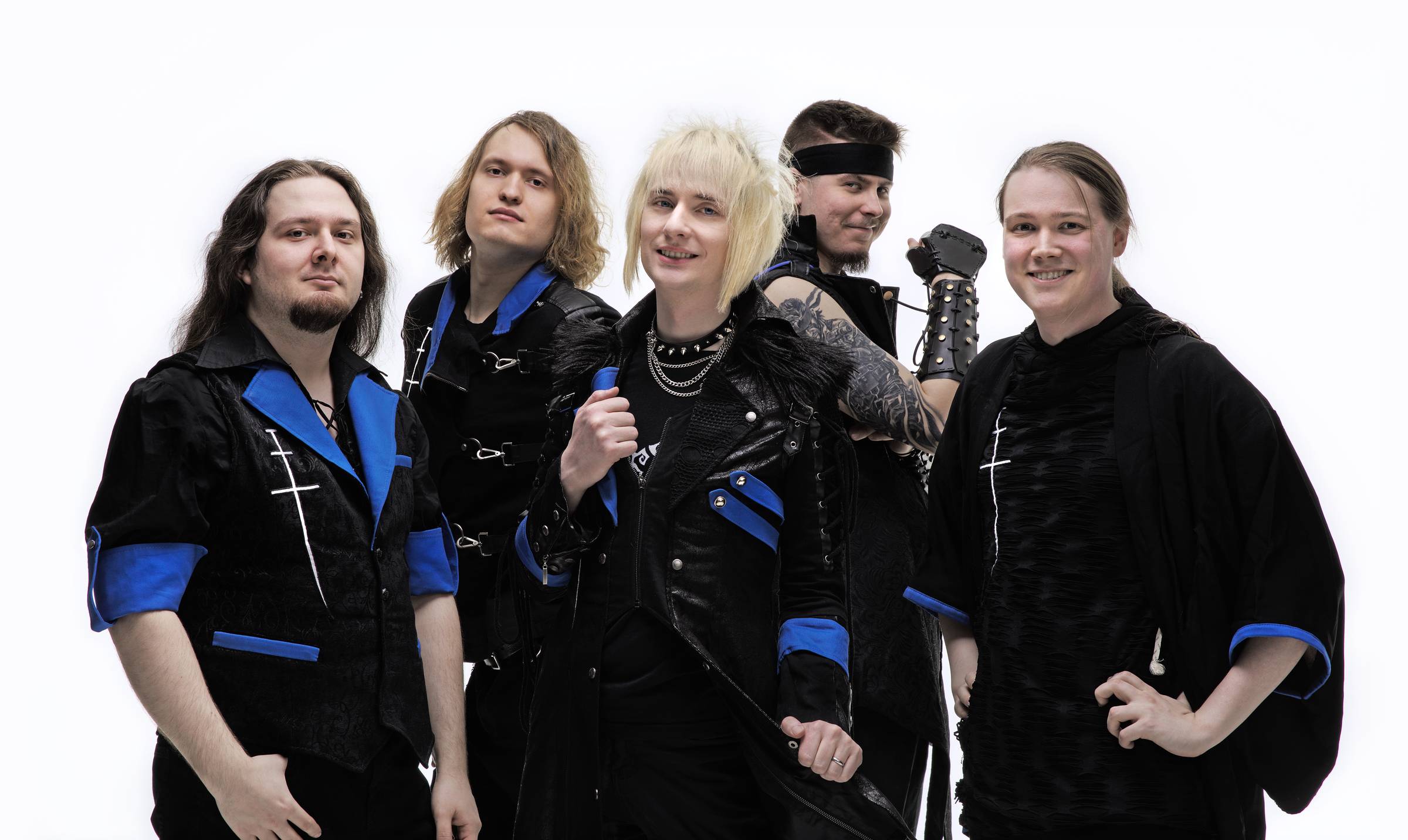 Rockhots Records is proud to present the latest offering from Finnish symphonic power metal band Everfrost and their new EP of anime cover songs entitled "Frostbites", which is now out as of November 11th. The EP features guests Mikael Salo (Thy Row, Dyecrest), Rob Lundgren (Mentalist, Reveal), and Shiro Neko. Produced by Benji Klint-Connelly, the four original songs on the EP, "Gotta Catch 'Em All" were written by John Siegler and John Loeffler, "Flyers" by BRADIO, "Hacking to the Gate" by Chiyomaru Shikura and "A Cruel Angel's Thesis" by Hidetoshi Satō.
Today, for the EP's release day, Everfrost is sharing their last video in support of the cover record for the final track "A Cruel Angel's Thesis" ft. Mikael Salo. The song is from the anime series Neon Genesis Evangelion and was originally composed and performed by Hidetoshi Satō. with lyrics by Neko Oikawa, and arrangement by Toshiyuki O'mori.
The video can be viewed at youtu.be/J_ReKWk8k38
The band adds:
"When we decided to do a covers EP of anime opening songs, this song was one of those choices that were staring us down because of how legendary Neon Genesis Evangelion is, along with its opening 'A Cruel Angel's Thesis'. The show deals with some very deep themes such as morality, individuality, and responsibility, all delivered with an aura of depression largely due to the creator's mental state at the time. The original performance of the song captures the series's life-affirming message, by enunciating the joyful and glorious side of the story.
Great care was taken to make timeless elements such as the salsa-like rhythmic feel and 90s keyboard sounds present themselves strongly along with the heavier and more powerful elements we introduced into the arrangement. Most of us are also familiar with the show, therefore its emotional weight definitely came through in our playing while recapturing the power of the original version. This will also be our former vocalist Mikael Salo's last EVERFROST song. If this song wasn't already challenging enough, the original track's vocal is also on the hard end of the scale. Mikael did a fantastic job on this, marking a very fitting song to go out on.
In the end, this was the most challenging song of the EP! Curiously enough, Evangelion is fittingly a challenging series to decipher, but easy for many people to relate to. We hope this translates to our cover of the song, we for sure feel it does!"
"Frostbites" is available at the following link – bfan.link/frostbites
Previous Videos:
Flyers – youtu.be/1NCl8_45kHc
Gotta Catch 'Em All – youtu.be/gulzQhT2pto
Hacking The Gate – youtu.be/tG5jqVZzOzo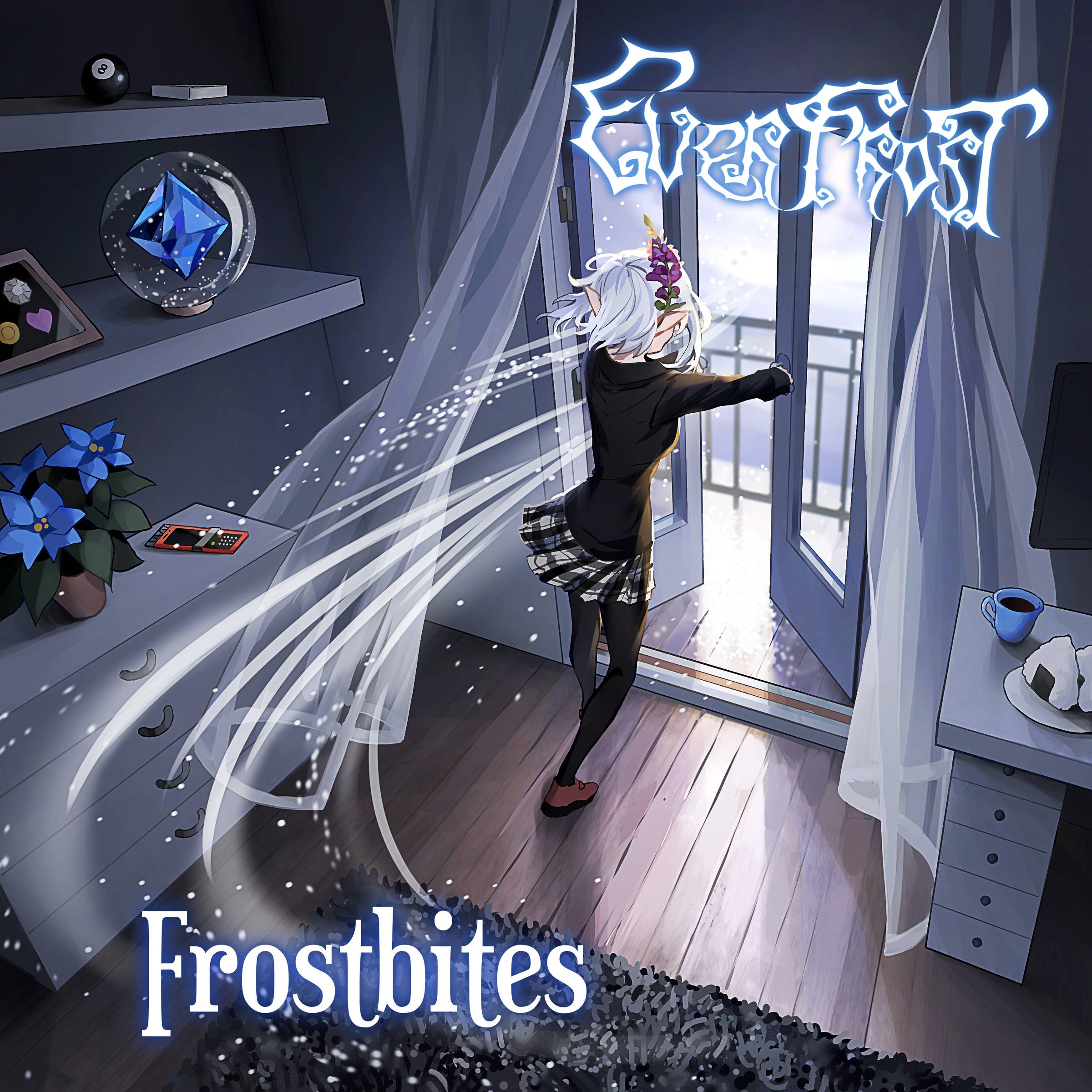 Track Listing:
 1. Gotta Catch 'Em All (feat. Mikael Salo) – 3:17
2. Flyers (feat. Rob Lundgren) – 3:30
3. Hacking to the Gate (feat. Shiro Neko) – 4:36
4. A Cruel Angel's Thesis (feat. Mikael Salo) – 4:22
EP Length: 15:46
Album Credits:
Samuli Heiskanen – Lead guitars
Joose Ylianttila – Rhythm guitars
Benji Klint-Connelly – Keyboards
Roi Partanen – Bass
Jope 'James' Salminen – Drums
Cover artwork by Sunako
Promo photos by Tapio Ranta-aho
Photo edits by Benji Klint-Connelly
Outfits by Heli Mäensivu
Songs arranged by Benji Klint-Connelly and EVERFROST
Mixed by Benji Klint-Connelly
Mastered by David Gnozzi