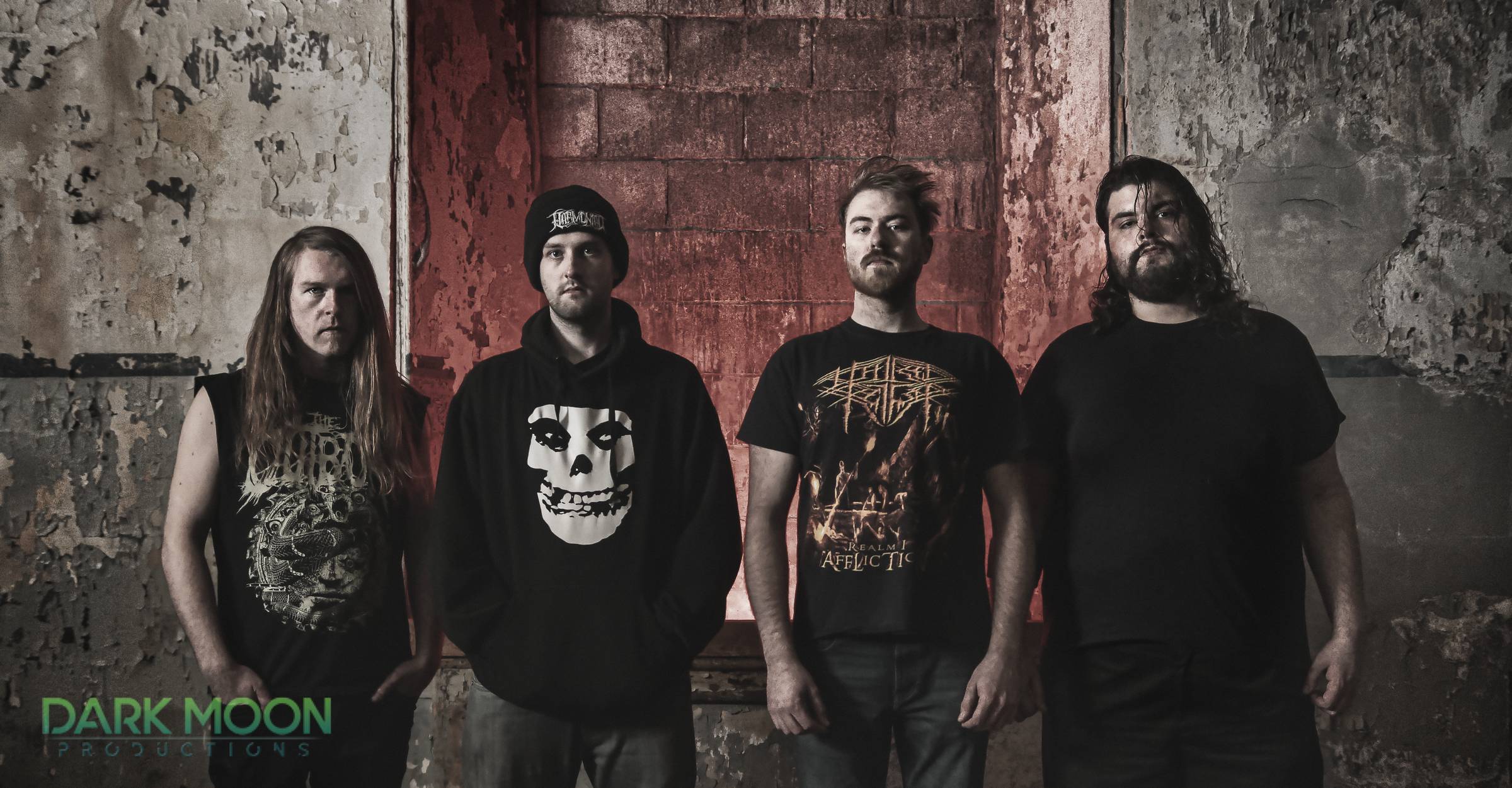 Harvested, emerging death metal from Ottawa, Canada unleashed their debut EP earlier this spring. Each of the five tracks on the record revolves around mental illness, along with inspiration from horror and thriller movies/shows. Today, the band presents a drum playthrough for the pounding fury of their track "Delirium", a song about what someone could experience in an insane asylum.
"One of our more premature songs, but provides a wide variety of riffs and blast beats to showcase the mayhem that comes from a chaotic mind." adds drummer Jacob Collins.
The drum playthrough for "Delirium" can be viewed and heard via TheCirclePit – youtu.be/NiGruu-KK0w
Harvested's debut EP was recorded, mixed, and mastered in 2020 at Dark Moon Productions. The drums were recorded in 2020 at Silverwings Studios in Montreal. It is recommended listening for fans of Deicide, Suffocation, and Dying Fetus.
The band adds:
"Our debut EP is just a taste of what we've accomplished so far as an unknown band in the last 3 years of forming, though we have much more in store coming very soon!
We're inspired by so many different styles of metal from old-school death metal to black metal to slam, it makes it interesting to tradeoff with each other and combines all the elements into one cohesive unit. Though we decided to take a different approach to lyrical content and our focus on the terror behind psychological experiences and mental illness
We are trying to keep that old-school death metal vibe alive to keep the old-school fans excited and more hopeful that this genre will never die, while utilizing and embracing new genres, styles, and production that will capture the ears of the newer generations as well as open a whole new world to the old school fans". – HARVESTED
The self-titled EP was released on May 7th, 2022.
Harvested.bandcamp.com, Spotify.
Music Video – Apathetic – youtu.be/-jN21Du9WEY
Drum Playthrough – Bereavement – youtu.be/xvx9fCF3rss
Guitar / Bass Playthrough – Bludgeoned – youtu.be/uo54pWzyfyQ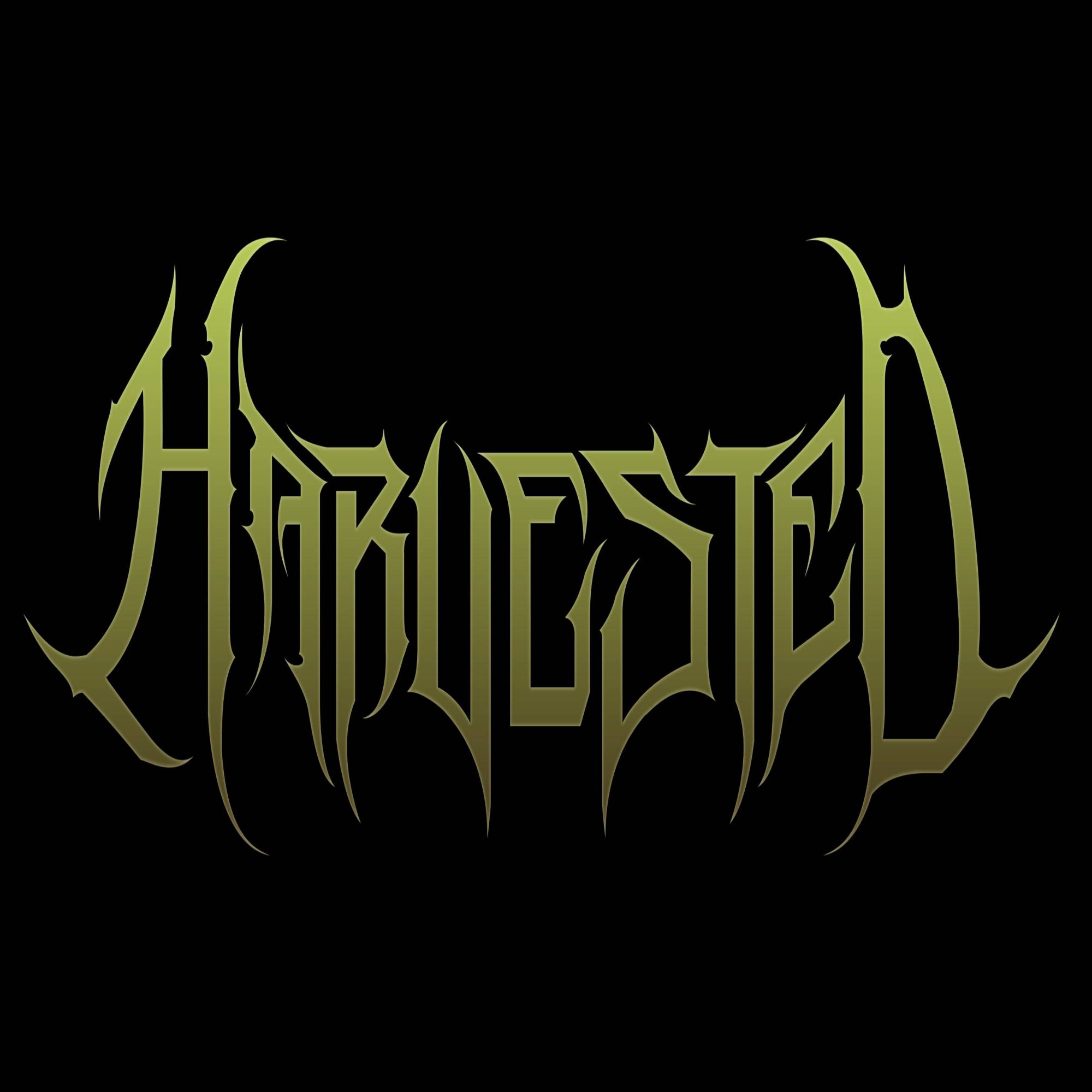 Track Listing:
1. Apathetic (3:11)
2. Bludgeoned (3:33)
3. Incognitive (3:17)
4. Delirium (3:19)
5. Bereavement (3:10)
EP Length: 16:33
EP Recording Credits:
• All songs performed by: Harvested
• All songs written by: Harvested
• Produced by: Harvested
• Mixed by: Dark Moon Productions
• Mastered by: Dark Moon Productions
• Album Artwork by: Harvested
• Canadian Content (MAPL)
EP Band Line Up:
Adam Semler – Vocals
Mitchi Dimitriadis – Guitars
Eric Forget – Bass
Jacob Collins – Drums
Live Band Line Up:
Adam Semler – Vocals
Mitchi Dimitriadis – Guitars
Eric Forget – Bass
Jacob Collins – Drums
Miguel Marcheterre-Piña – Guitars
For more info:
Harvested.bandcamp.com
Instagram.com/HarvestedBand
Facebook.com/harvested666
About:
Harvested is a death metal group with members from Ontario and Quebec. Taking influences from classic death metal legions with a modern touch. The members are 'Mitchi Dimitriadis' on guitars. 'Eric Forget' on bass, 'Adam Semler' on vocals, and 'Jacob Collins' on drums. Mitchi is a local Ottawa producer. He's also taken on engineering the EP and finalized pre-production for the release. Drums were recorded at Silver Wing Studios in Montreal. Guitars, bass, and vocals were officially recorded, all instruments mixed and mastered at 'Dark Moon Productions'. Adam Semler has been a household name in the Ottawa, ON metal scene taking the world by storm with his groundbreaking projects. Includes but is not limited to A Scar For The Wicked, Misshapen, Hatred Reigns, and Harmoniaq. Harvested is ready to make its debut on May 7th, 2022. Keep an eye out for their upcoming music video release "Apathetic".