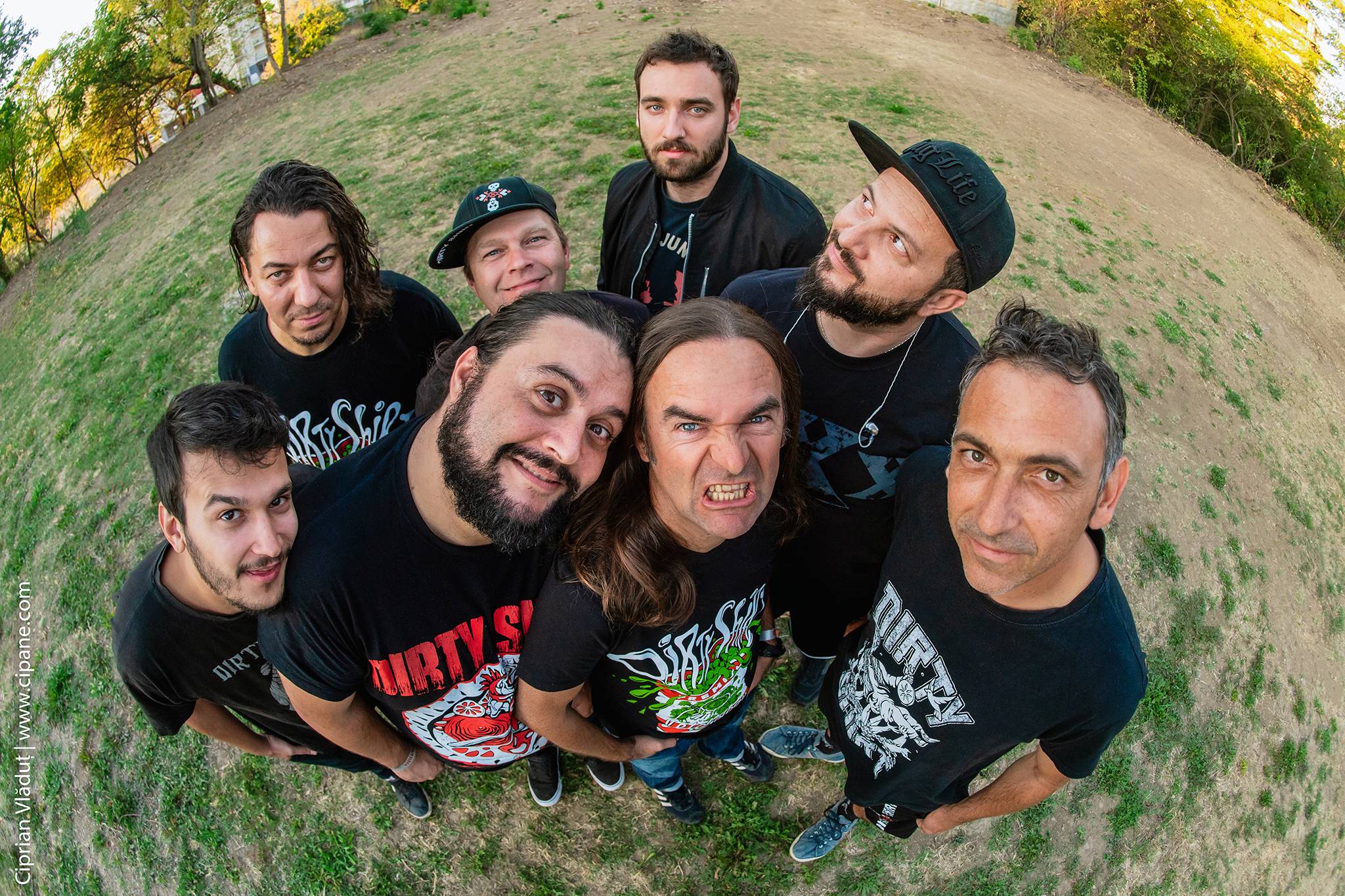 Recently releasing their sixth studio album "Get Your Dose Now" this past April, Romania's Dirty Shirt is gearing up for festival season across Europe with performances at HellFest (France), Reload (Germany), Dong Open Air (Germany), Plane'r Fest (France), Les Bichoiseries (France) and more!
Dirty Shirt brings a truly unique live experience, huge energy, huge emotions, and fun, with a scaling lineup based on the performance, which adds a lot of authenticity and a great live sound.
Their latest record "Get Your Dose Now!" is a shorter nine-track album, with a little more than 30 minutes, but Dirty Shirt maintains that the listening experience will be very intense, as they combine many influences, and the songs change constantly with complex orchestrations. It was produced by Mihai Tivadar, mixed and mastered by Adrian Bila Uritescu and the album artwork was done by Lia Cucuianu.
Recommended for anyone looking for something interesting and lively, Dirty Shirt is for fans of Twelve Foot Ninja, Dubioza Kolektiv, and Eluveitie.
"Get Your Dose Now!" is available on all digital platforms at smarturl.it/getyourdose
Music Video – "Dope-A-Min" – youtu.be/2933ZXOPHH0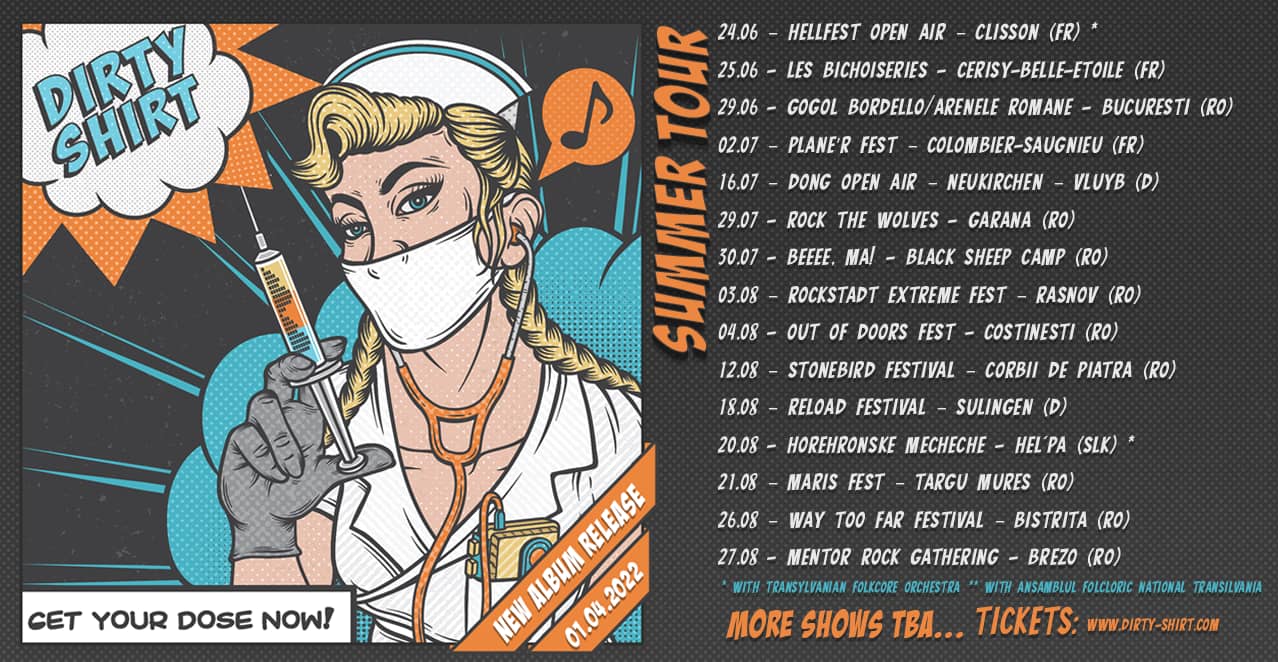 Dirty Shirt – 2022 – Get Your Dose Now! Tour Dates:
June 24 – CLISSON (FR) – Hellfest Open Air
June 25 – CERISY-BELLE-ETOILE (FR) – Les Bichoiseries
June 29 – BUCURESTI (RO) w/ Gogol Bordello – Arenele Romane
July 2 – MONTCUL (FR) – Plane'r Fest
July 16 – NEUKIRCHEN-VLUYB (DE) – Dong Open Air
July 29 – GARANA (RO) – Rock The Wolves Festival
July 30 – POIANA HOREA, CLUJ (RO) – Beee, ma! 2022
Aug 3 – RASNOV (RO) – Rockstadt Extreme Fest
Aug 4 – COSTINESTI (RO) – Out of Doors Fest
Aug 12 – CORBII DE PIATRA (RO) – Stonebird Festival
Aug 18 – SULINGEN (DE) – Reload Festival
Aug 20 – HEL'PA (SK) – Horehronske MeCheChe
Aug 21 – TARGU MURES (RO) – Maris Fest
Aug 26 – BISTRITA (RO) – Way Too Far Rock Festival
Aug 27 – SUMMER CAMP BREZOI (RO) – Mentor Rock Gathering
For more info:
Dirty-Shirt.com
Facebook.com/DirtyShirtRomania
Twitter.com/dirtyshirtband
Instagram.com/dirtyshirtband