EXCLUSIVE INTERVIEW WITH BILLBOARD NOW ONLINE
LABEL INKS BYZANTINE, CHROME WAVES & CONAN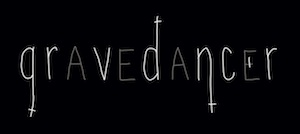 March 27, 2012 (New York, NY) – It is with great excitement that GRAVEDANCER RECORDS announces its formation. The label is the brainchild of the former Head of Publicity for Century Media Records and current Head of Marketing for The MuseBox, Josh Eldridge. GRAVEDANCER RECORDS has already teamed with EMI to offer worldwide distribution, while The MuseBox Label Group will provide label services.
An exclusive interview with Eldridge and EMI Executive VP/GM Mike Harris can be found online at Billboard.com:
www.billboard.biz/bbbiz/industry/record-labels/musebox-exec-josh-eldridge-launches-gravedancer-1006586152.story
GRAVEDANCER RECORDS looks to deliver the best in heavy music and has already inked three great bands that have releases planned for 2012. The label's first signing is CHROME WAVES, a group made up of Jeff Wilson (Nachtmystium, Wolvhammer), Stavros Giannopoulos (The Atlas Moth, Twilight) and Bob Fouts (The Gates of Slumber, Apostle of Solitude). The trio has constructed an epic, haunting album, combining elements of doom, black metal and post-metal that is already highly anticipated by fans and press alike. The self-titled effort will be available on July 3rd, 2012 in CD, digital and a special, limited edition vinyl package that will be revealed soon.
The label has also partnered with the iconic Roadburn Festival for the North American market to release 'Monnos,' the monstrous doom metal masterpiece from UK trio CONAN. The band has already begun to establish themselves in the worldwide metal scene and recently teamed with Pitchfork to give away their track "Hawk As A Weapon", which can be viewed below. 'Monnos' will be available on July 31, 2012.
pitchfork.com/reviews/tracks/13327-hawk-as-weapon/
Finally, GRAVEDANCER is beyond excited to announce the signing of recently reunited metallers BYZANTINE. The band, who was first discovered by Lamb of God, released three highly respected albums and completed several major tours before calling in quits in 2008, just after the release of their most respected effort 'Oblivion Beckons'. This spring, the band will enter the studio and begin work on their forthcoming new album, which is tentatively schedule for an October release.
GRAVEDANCER RECORDS is excited to establish itself as one of the premiere labels for metal. We are excited to have trusted partners EMI and The MuseBox to bring some of the most exciting records of 2012 to metal fans across the globe.
gravedancerrecords.com
www.facebook.com/gravedancerrecords
www.twitter.com/GravedancerRecs