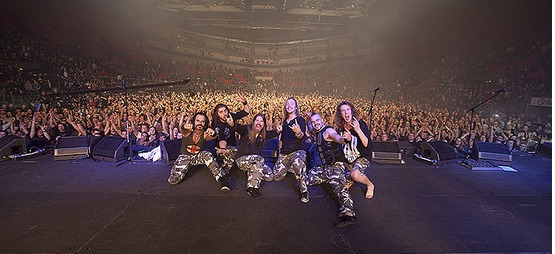 Image taken @ Scandinavium, Gothenburg
The last journey of 2012!
Okay, now we head out on the last journey for this year. We will now invade the North of Scandinavia, starting with 3 shows in Finland and then over to Sweden for a massive attack + the All Ages-show in Oslo, Norway!
Many of the Swedish shows are already sold out & we are very excited about this part of the tour!
If You still haven't got a ticket, there are some left for the shows in Örebro, Sundsvall, Umeå, Piteå, Karlskrona, Ängelholm & Kalmar. (Ticket info here!)
-See You on the road!
Yesterday we added some new cool stuff to the webshop, this "Lion From The North" T-shirt is one of all new stuff. We also re-stocked some of the sold out items like the "Carolus Rex" T-shirt + some other ones. Unique show T-shirts from Berlin, Osnabrück, Hamburg (2:nd show) + many more is now available in our own webshop. Here is the adress: www.rockyou.se
Comments
comments